SESSION 4 – Sunday, March 24th 2019 - COLLEGE PREP CO-ED STUNT CLINIC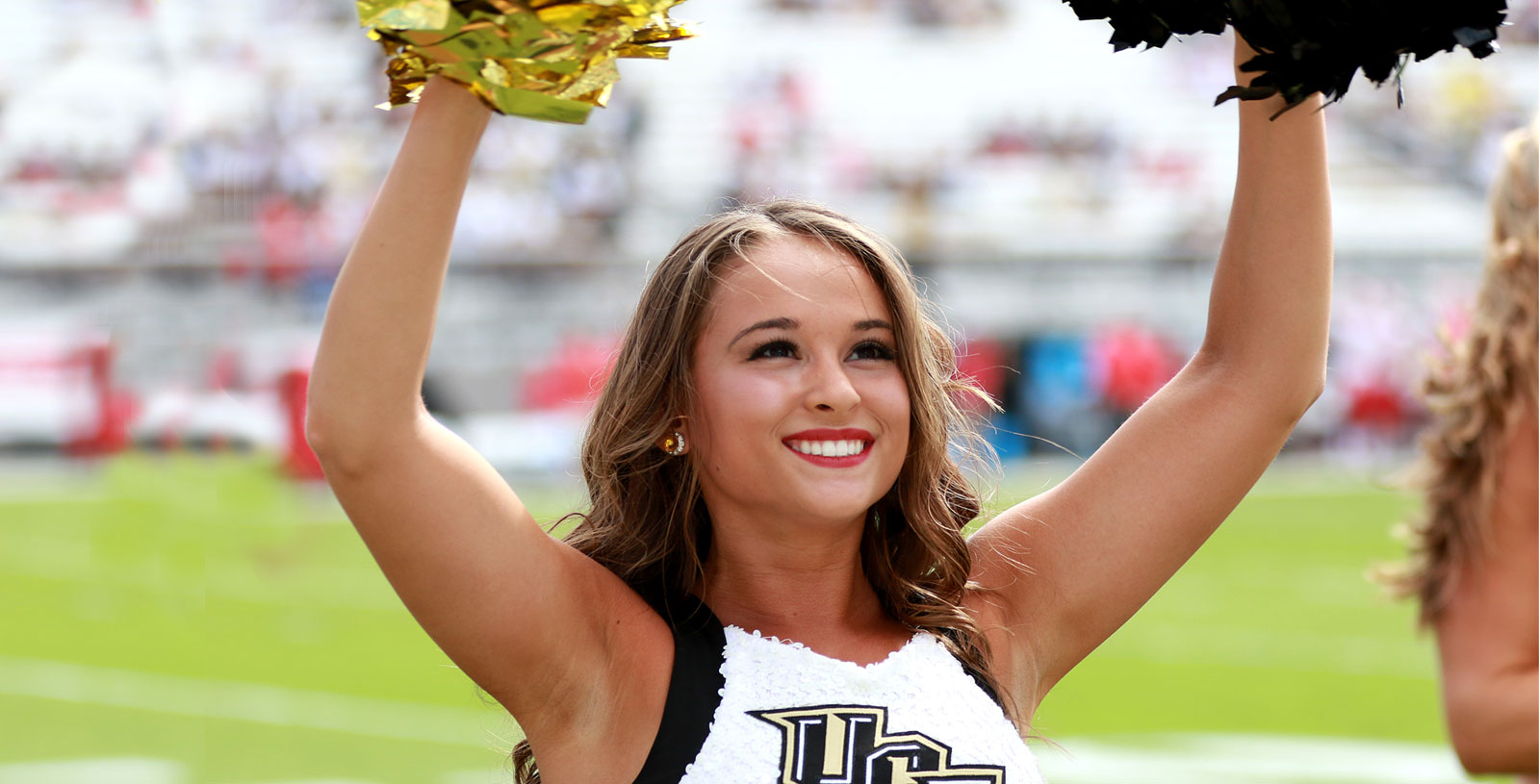 WHEN: Sunday, March 24th 2019 From 10am. to 3pm.
WHAT TIME IS CHECK-IN: Check in will take place starting at 9am.
WHAT IS THE COST? : Females Campers $50 / Male Campers $25
WHERE: UCF Education Building Gymnasium (air conditioned with mats). 12494 University Blvd. Orlando 32816
WHO WILL TEACH THE CAMP? The camp will be taught by current and former UCF Cheer Team members and coaching staff.
WHAT WILL THEY LEARN? The clinic is designed for High School and College age males and females that are interested in learning about our College Co-Ed Program at UCF. The UCF tryout process will be reviewed and there will be small group opportunities to ask questions regarding the program, tryouts, the University and the admission process.
Campers will have the chance to learn from and stunt and interact with one of the best Division IA teams in the nation. We will provide information and tips that can help you through the college co-ed tryout process. This is more than just a stunt lesson/class. It is your opportunity to have our coaches and staff observe your tumbling, stunt and cheer skills and for you to meet the team and learn about our program.
WHAT ARE THE AGE REQUIREMENTS TO ATTEND THE CAMP? High School and College age males and females are welcome! No elementary or middle school ages permitted.
CAN PARENTS OR COACHES STAY AND WATCH? Parents and coaches are welcome to sit in the stands and watch.
WILL THERE BE A BREAK FOR LUNCH? Yes we will break for a 1 hour lunch from 12-1pm. We recommend that you bring a bag lunch or extra cash to purchase lunch at one of the many restaurants near UCF or at the UCF Student Union which is within walking distance of the gym.
CAMP T-SHIRTS? There will be a variety of different shirts available to purchase. Cash only
WHAT ABOUT PARKING ON CAMPUS? When you enter campus at University Blvd, I recommend that you pull straight into Garage A. Parking is free in this garage on the weekends.
PLEASE MAKE US AWARE IF YOU /YOUR CHILD HAS ANY PHYSICAL LIMITATIONS. Our trainer will be at registration.
WHAT SHOULD YOU WEAR? We recommend cheer shoes, t-shirt, and comfortable shorts. Remember that coaches may be getting their first impression of you so you should be neatly groomed. For the safety of you and your stunt partners during the day, no jewelry please.
IF I HAVE ADDITIONAL QUESTIONS? One week prior to the clinic a welcome email will be sent with any updated details regarding the camp. If you have any questions, do not hesitate to contact us at Spirit@athletics.ucf.edu or call the office 407-207-6733.